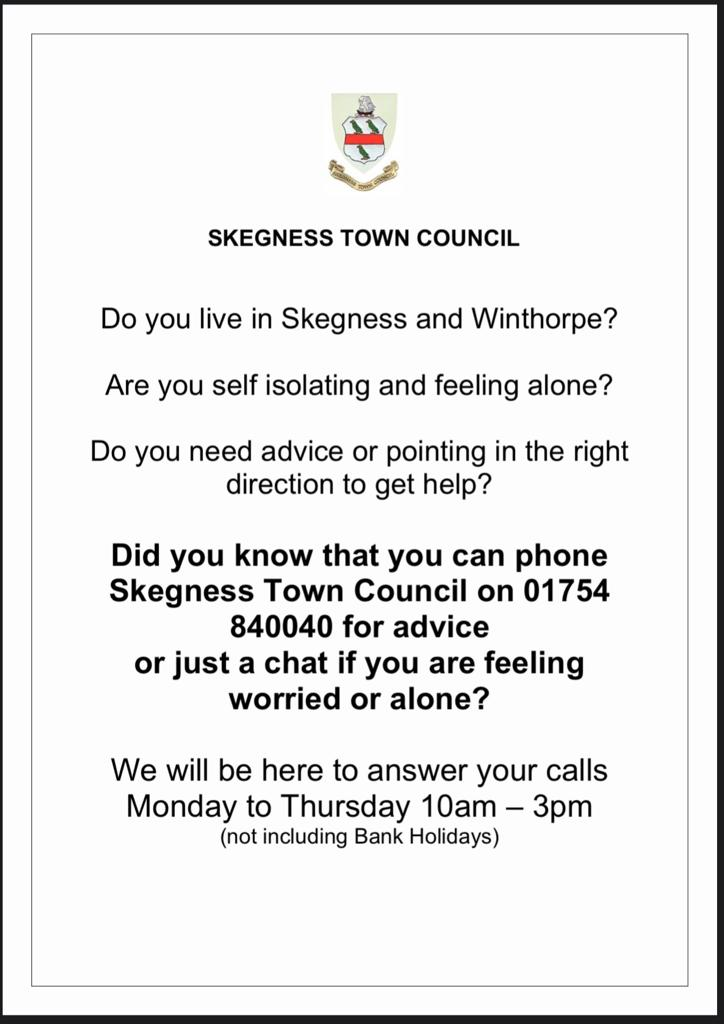 Do you live in Skegness and Winthorpe?
Are you self isolating and feeling alone?
Do you need advice or pointing in the right direction to get help?
Did you know that you can phone Skegness Town Council on 01754 840 040 for advice or a chat if you are feeling worried or alone?
We will be here to answer your calls
Monday to Thursday 10am - 3pm
(not including Bank Holidays)