A Prayer for Ukraine
God of peace and justice
we pray for the people of Ukraine today.
We pray for peace and the laying down of weapons.
We pray for all those who fear for tomorrow, that your Spirit of comfort would draw near to them.
We pray for those with power over war or peace, for wisdom, discernment and compassion to guide their decisions.
Above all, we pray for all your precious children, at risk and in fear, that you would hold and protect them.
We pray in the name of Jesus, the Prince of Peace. Amen
Archbishop Justin Welby                               Archbishop Stephen Cottrell
Prayer and message from the Rector 14th August 2022
O Lord, give us a vision of the world as you would have it be, A world where no one is hungry or thirsty. Where the gifts of creation are shared and all people are valued. A world where there is justice, peace and love. A world where nations live in peace and harmony. Lord give us the courage and ability to build your world. In Jesus name. AMEN
I can't remember a time when we have not had a war somewhere. I remember the Vietnam war, the Falklands, the Gulf wars, Afghanistan and so on. Then we have this scripture where Jesus tells us that he did not come to bring peace but division. He talks about his baptism and bringing fire. Fire is of course a symbol of the presence of the Holy Spirit, think of the burning bush or the tongues of fire above the heads of the disciples in the upper room. When Christ rose into heaven to be with the Father he sent the Holy Spirit to be with us. We like to think of the Dove, that symbol of peace, as the symbol of the Holy Spirit but there is the energy and cleansing power of fire also as a symbol of the Holy Spirit. The Holy Spirit is with us now and when we allow the Spirit to work in us it often brings us into conflict with those who do not understand and prefer the will of man to the will of God. When we are baptised we enter into the Baptism of Jesus Christ and through that cleansing into the presence of God. Where Christ walks, we follow, for we are his people but he warns us in our gospel reading for today that the path is not always an easy one. Blessings Richard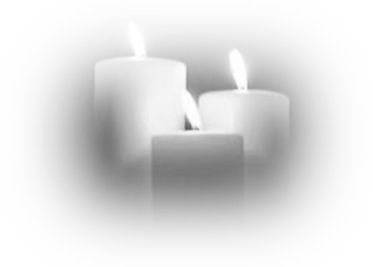 This week's diary:
Monday 15 August Mothers Union Outing-meet at St Matthews 10am
Monday 15 August Royal British Legion VJ Day service 11am at the War Memorial,
Skegness Gather from 10.45am
Tuesday 16 August 10am-12 noon St Matthew's Church will be open for Private Prayer
Tuesday 16 August 10.30am, join us at St Matthew's Church or virtually on our church facebook page for our discussion and prayer meeting. Please send in any questions.
Tuesday 16 August 1.30pm-3.30pm Mix and Make craft group at St Clement Community Hall
Wednesday 17 August 10am-12noon- Pop- in at St Matthew.
Come in for coffee or tea and cake
Friday 19 August 3pm Holy Matrimony: Andrew Taylor and Kaitlyn Daines
Saturday 20 August 10am-1pm Coffee Morning at St Matthew
St Matthew is open for Sunday Services each week
St Peter and Paul Ingoldmells and St Nicholas Addlethorpe have monthly services
St Clement and St Mary continue to remain closed at present.
Follow us on facebook, twitter and instagram-'skegness group of churches' web page: www.skegness-anglican.org email: info@skegness-anglican.org.uk
Our Mission
Our mission is to be a people centred church pointing to the distinctive Christian hope and striving to offer opportunities for worship, facilitate community activity, and encourage spiritual development; being open in our approach to issues, welcoming of all sections of the community, and active in seeking solutions to need.

Our Vision
Communities supporting one another to grow and flourish in God's love
Community Hall Booking
We have two community halls available to book for your community event or family party.
Skegness Community Hall
Skegness Church Rd N Skegness, Lincolnshire PE25 2QH
To book contact the Parish Office
07425 374 510
St. Peter's Community Hall
High Street Ingoldmells Skegness, Lincolnshire PE25 1NP
To book contact George
(01754) 872348