A Prayer for Ukraine
God of peace and justice
we pray for the people of Ukraine today.
We pray for peace and the laying down of weapons.
We pray for all those who fear for tomorrow, that your Spirit of comfort would draw near to them.
We pray for those with power over war or peace, for wisdom, discernment and compassion to guide their decisions.
Above all, we pray for all your precious children, at risk and in fear, that you would hold and protect them.
We pray in the name of Jesus, the Prince of Peace. Amen
Archbishop Justin Welby                               Archbishop Stephen Cottrell
Message from Rev Fiona Solman 3 July 2022
The Bible has a lot to say about healing in our readings this week. Somehow, it seems to have been something that happened a long time ago and we wonder if miraculous healing ever happens today. Of course, we have made amazing discoveries with medicines, and surgery develops daily, to achieve what would not have been possible years ago. But what about God's healing? Do we expect it? Do we see it?
I am reminded of the story I heard about a man who went to a church meeting where the guest preacher had God's spiritual gift of healing. Afterwards, the man said it was SO boring that even a man in a wheelchair got up and walked out . . .
Maybe we do not see God physically heal people so spectacularly very often, but He makes us whole in body, mind and spirit. So we are bidden to pray for those that are suffering, place them in God's hands and trust Him. God knows what is best for those who suffer - and for us. Blessings Fiona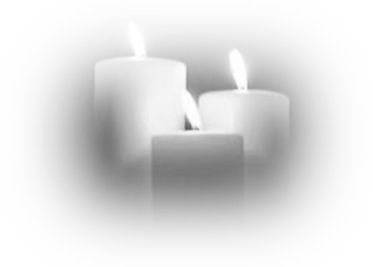 This week's diary:
Tuesday 5 July 10am-12 noon St Matthew's Church will be open for Private Prayer
Tuesday 5 July 10.30am, join us at St Matthew's Church or virtually on our church facebook page for our discussion and prayer meeting. Please send in any questions.
Tuesday 5 July 1.30pm-3.30pm Mix and Make craft group at St Clement Community Hall
Wednesday 6 July 10am-12noon- Pop- in at St Matthew. Come in for coffee or tea and cake
Saturday 9 July 3.30pm Holy Matrimony: Alan Attridge and Susanna Derby at St Peter and Paul, Ingoldmells
Saturday 9 July 4pm-6pm Messy Church at St Clement Community Hall
St Matthew is open for Sunday Services each week
St Peter and Paul Ingoldmells and St Nicholas Addlethorpe have monthly services
St Clement and St Mary continue to remain closed at present.
Follow us on facebook, twitter and instagram-'skegness group of churches' web page: www.skegness-anglican.org email: info@skegness-anglican.org.uk
Our Mission
Our mission is to be a people centred church pointing to the distinctive Christian hope and striving to offer opportunities for worship, facilitate community activity, and encourage spiritual development; being open in our approach to issues, welcoming of all sections of the community, and active in seeking solutions to need.

Our Vision
Communities supporting one another to grow and flourish in God's love
Community Hall Booking
We have two community halls available to book for your community event or family party.
Skegness Community Hall
Skegness Church Rd N Skegness, Lincolnshire PE25 2QH
To book contact the Parish Office
07425 374 510
St. Peter's Community Hall
High Street Ingoldmells Skegness, Lincolnshire PE25 1NP
To book contact George
(01754) 872348