Our Mission
Our mission is to be a people centred church pointing to the distinctive Christian hope and striving to offer opportunities for worship, facilitate community activity, and encourage spiritual development; being open in our approach to issues, welcoming of all sections of the community, and active in seeking solutions to need.

Our Vision
Communities supporting one another to grow and flourish in God's love
Message Prayer from the Rector 16 May 2021
Heavenly Father we thank you for your love and forgiveness,
Lord Jesus Christ we thank you for coming to us, as one of us, to die for us.
Holy Spirit we give you thanks that you are with us until the end of time.
Father, Son and Holy Spirit we thank you and ask that you bless us. Amen
On Thursday the 13th we celebrated Ascension Day. Some people have asked me what Ascension Day is about. They understand Christmas as Jesus' birthday and Easter when he rose from the dead, so what is Ascension Day about? After Jesus rose from the dead, He "presented Himself alive" to the women near the tomb, to His disciples and to more than 500 others. Forty days after the resurrection, Jesus and His disciples went to Mount Olivet, near Jerusalem. There, Jesus promised His followers that they would soon receive the Holy Spirit, and He instructed them to remain in Jerusalem until the Spirit had come. Then Jesus blessed them, and as He gave the blessing, He began to ascend into heaven. He rose from the ground gradually and visibly. As the disciples watched a cloud hid Him from their view, and two angels appeared and promised Christ's return "in just the same way that you have watched Him go".
The Ascension of Jesus Christ is meaningful for six reasons:
1) It signalled the end of His earthly ministry. His mission was complete.
2) It marked His return to heaven.
3) It symbolized His exaltation by the Father.
4) It meant He could prepare a place for us.
5) It indicated the beginning of His new work in Heaven as our advocate.
6) It set the pattern for His return. When Jesus comes again in glory He will return just as He left.
So now, Jesus is in heaven. The Scriptures frequently picture Him at the right hand of the Father, a position of honour and authority and together with the Father, Jesus sends the Holy Spirit to be with us now. Blessings, Richard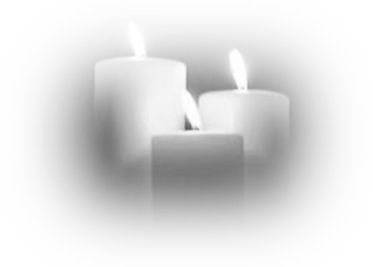 11am Sunday 16 May 2021 Holy Communion Service at St Matthew
11am Sunday 16 May there will be a live stream of Holy a Communion Service on our FACEBOOK page. ('skegness group of churches')
10am-12noon Tuesday 18 May St Matthew's Church will be open for Private Prayer
10.30am Wednesday 19 May there will be a live stream prayer and chat -also on our facebook page 'skegness group of churches'
Community Hall Booking
We have two community halls available to book for your community event or family party.
Skegness Community Hall
Skegness Church Rd N Skegness, Lincolnshire PE25 2QH
To book contact the Parish Office
01754 763 875
St. Peter's Community Hall
High Street Ingoldmells Skegness, Lincolnshire PE25 1NP
To book contact John
01754 873 896