Our Mission
Our mission is to be a people centred church pointing to the distinctive Christian hope and striving to offer opportunities for worship, facilitate community activity, and encourage spiritual development; being open in our approach to issues, welcoming of all sections of the community, and active in seeking solutions to need.

Our Vision
Communities supporting one another to grow and flourish in God's love
Prayer and Message from the Rector 20 June 2021
Heavenly Father we listen for your still small voice above the storm. In the turmoil of our lives we pray for Your presence and Your peace, We hold before you Your World and ask for your healing hand to bring peace, stillness and calm.
In the name of Jesus Christ our Saviour. Amen
This week our gospel reading is the stilling of the storm from the Gospel of Mark. The disciples are in a boat, with Christ, crossing the lake and a strong wind is blowing from the surrounding hills. The waves are breaking over the boat and even the seasoned fishermen are afraid. Jesus responds to their fears and rebukes the wind and waves and stills the storm. It shows the disciples that He has mastery over the elements and they are amazed, although he tells them they have little faith.
This is a story to turn to during the storms of our present time. We have the Covid 19 pandemic which is not over by any means, there is still conflict in Gaza and Israel, tensions between East and West, tensions between China and the West, civil war in Syria, the world is changing and climate change and global warming is affecting the nations of the world. In the midst of all these, and many others, like the disciples we need to look not at what besets us and the world but to the truth that Jesus is with us now. In all the storms of our lives, whether international, national or simply just personal,we can each ask the God that loves us to be here with us. We are in a relationship with the same Jesus Christ that stilled that storm 2.000 or so years ago and we know that in all things God is sovereign. That's not to say that we haven't to do what we can to bring peace, joy and the presence of Christ into the world but that ultimately, we know that the Kingdom of God existed in the past, now and will exist in the future and that we, that is you and I, are part of that reality in the past, present and future. Peace and blessings Richard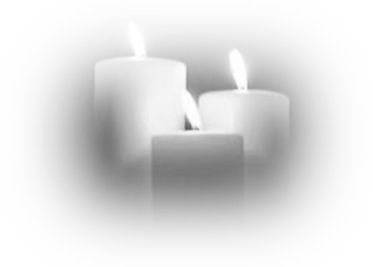 Pew sheet for week beginning 20 June 2021
St Matthew is open for Sunday Services.
Other churches will continue to remain closed at present.
Follow us on facebook, twitter and instagram-'skegness group of churches' web page: www.skegness-anglican.org email: info@skegness-anglican.org.uk
11am Sunday 20 June Holy Communion Service at St Matthew
11am Sunday 20 June there will be a live stream of Holy a Communion Service on our FACEBOOK page. ('skegness group of churches')
10am-12noon Tuesday 22 June St Matthew's Church will be open for Private Prayer
10.30am Wednesday 23 June there will be no live stream prayer and chat this week
Community Hall Booking
We have two community halls available to book for your community event or family party.
Skegness Community Hall
Skegness Church Rd N Skegness, Lincolnshire PE25 2QH
To book contact the Parish Office
01754 763 875
St. Peter's Community Hall
High Street Ingoldmells Skegness, Lincolnshire PE25 1NP
To book contact John
01754 873 896