Our Mission
Our mission is to be a people centred church pointing to the distinctive Christian hope and striving to offer opportunities for worship, facilitate community activity, and encourage spiritual development; being open in our approach to issues, welcoming of all sections of the community, and active in seeking solutions to need.

Our Vision
Communities supporting one another to grow and flourish in God's love
Prayer and Message from the Rector 18 July 2021
Heavenly Father we thank you for your love, we thank you for your gift of Grace we thank you for the gift of your Holy Spirit, we thank you for the gift of each other and we pray for our ability lo see as you see and love as you love. In the name of Jesus Amen
When we went into the first lock down with the Covid pandemic we were quickly told all the things we couldn't do. As we approach the end of restrictions things are a lot less clear. What was going to be "Freedom Day" seems to have become the end of restrictions and the start of "Common Sense Day". While the legal restrictions are being removed it is being left up to organisations to decide for themselves what measures are appropriate for the safety of staff and customers. It is being left up to individuals to decide when it is necessary to wear a face mask or maintain social distancing. It feels a bit scary as we have been told what to do for so long but we have come through the worst of the pandemic and let's pray that people use their common sense to stay safe. As an organisation the church also has a responsibility to those who work for it and also to those who volunteer and worship or even simply visit the buildings. The church nationally will be evaluating the new situationwith advice from the national government and we await the churches advice and guidance. In the meantime we will have to apply a little common sense ourselves. Peace and blessings Richard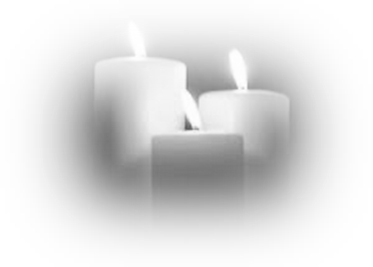 St Matthew is open for Sunday Services.
Other churches will continue to remain closed at present.
Follow us on facebook, twitter and instagram-'skegness group of churches' web page: www.skegness-anglican.org email: info@skegness-anglican.org.uk
11am Sunday 18 July Holy Communion at St Matthew
11am Sunday 18 July there will be a live stream of the Holy Communion Service on our FACEBOOK page. ('skegness group of churches')
10am-12noon Tuesday 20 July St Matthew's Church will be open for Private Prayer
10.30am Wednesday 21 July there will live stream prayer and chat
Community Hall Booking
We have two community halls available to book for your community event or family party.
Skegness Community Hall
Skegness Church Rd N Skegness, Lincolnshire PE25 2QH
To book contact the Parish Office
01754 763 875
St. Peter's Community Hall
High Street Ingoldmells Skegness, Lincolnshire PE25 1NP
To book contact John
01754 873 896