Our Mission
Our mission is to be a people centred church pointing to the distinctive Christian hope and striving to offer opportunities for worship, facilitate community activity, and encourage spiritual development; being open in our approach to issues, welcoming of all sections of the community, and active in seeking solutions to need.

Our Vision
Communities supporting one another to grow and flourish in God's love
Prayer and message 12 September 2021
Lord, we thank you for your eternal word that can never be destroyed. Help us to dwell in it, reflect on it and be strengthened by it, as we strive to follow you. AMEN
Twenty years……since that day of which so many said that the world changed forever. Twenty years since we saw those planes and the devastation that ensued. Twenty years since the 'war on terror' began.
What has changed? The latest pictures from Afghanistan highlight for us that there has seemingly been no change for the better. So, as Christians, what should be our attitude to all this violence?
Our bible readings highlight for us the way that God calls us to follow, which is so often very different from the ways we instinctively act. God does not promise us that taking up our crosses will be easy, however, and it entails a whole new response from us.
In the wreckage of the World Trade Centre was found the remains of a bible. It was fused on to a heart-shaped piece of steel, and the only text that could be read was Matthew 5:38-39, where Jesus talks about responding to evil. He rejects 'an eye for an eye' and teaches that if anyone hits us on our right cheek, we should offer the left.
God's word survived through the destruction of the buildings as it survives the chaos of the world; it is as relevant today as it always has been and always will be.
Where will the world be in 2041? Where will we be? Blessings Fiona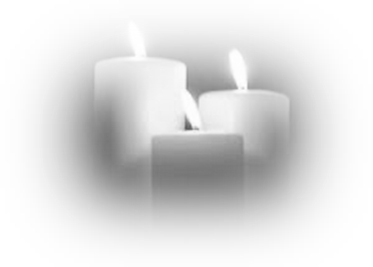 St Matthew is open for Sunday Services each week
St Peter and Paul Ingoldmells and St Nicholas Addlethorpe have monthly services
St Clement and St Mary continue to remain closed at present.
Follow us on facebook, twitter and instagram-'skegness group of churches' web page: www.skegness-anglican.org email: info@skegness-anglican.org.uk
11 00 am Service at St Matthew
There will be a live stream of the Service on our FACEBOOK page.
Tuesday 14 September 10am-12noon St Matthew's Church will be open for Private Prayer
Thursday 16 September 1.30pm at St Matthew's. Mix and Make group: Please note this group will now revert to a Thursday. Bring what you are working on or do one of our jigsaws or colouring. Coffee and Biscuits £1
Community Hall Booking
We have two community halls available to book for your community event or family party.
Skegness Community Hall
Skegness Church Rd N Skegness, Lincolnshire PE25 2QH
To book contact the Parish Office
01754 763 875
St. Peter's Community Hall
High Street Ingoldmells Skegness, Lincolnshire PE25 1NP
To book contact John
01754 873 896