Our Mission
Our mission is to be a people centred church pointing to the distinctive Christian hope and striving to offer opportunities for worship, facilitate community activity, and encourage spiritual development; being open in our approach to issues, welcoming of all sections of the community, and active in seeking solutions to need.

Our Vision
Communities supporting one another to grow and flourish in God's love
A prayer and a message from the Rector Sunday 22 November 2020
Lord in the darkness let your light shine forth,
Renew your church for mission and service,
Strengthen us with your Holy Spirit that through your presence
we may be myriad lights in the world for your glory.
In the name of Jesus Christ our Lord and saviour. Amen
This Sunday is the last in our church year. We come to the culmination of our year's journey as year A ends and year B begins. Each year we begin with the darkness of advent and finish with Christ the King. At the crucifixion there was a sign placed above him which read "King of the Jews" which was placed there to mock him. In the gospel of Luke, the archangel Gabriel proclaims to Mary, "Behold, you will conceive in your womb and bear a son, and you shall name him Jesus. He will be great and will be called Son of the Most High, and the Lord God will give him the throne of David his father, and he will rule over the house of Jacob forever, and of his kingdom there will be no end."
We have walked alongside Jesus throughout the year and now we name him Christ the King as Christians and also as his followers in this present age, as believers in his life, death and resurrection. We each meet with Christ in the journey of our lives through the eyes and writings of Matthew, Mark, Luke and also John.
The three year cycle follows the writings of each of the synoptic gospels with John appearing in all three years at various points.
In year A we have had a walk with Matthew and this year we will walk with Mark who portrays Jesus as a man of action, a healer and worker of miracles. We meet with Christ at his baptism by John the Baptist and end with the empty tomb. Happy New Year to Christ our King.
Blessings Richard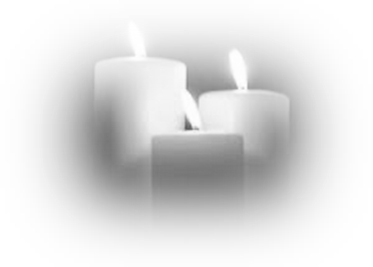 11 am Sunday 22 November the Rector will stream a virtual Holy Communion service on our FACEBOOK page 'skegness group of churches'
Tuesday 10am-12 noon St Matthew's Church will be open for Private Prayer
Wednesday at 10.30am there will be a live stream prayer and chat also on our FACEBOOK page 'skegness group of churches'
Friday 27 November at 12 noon David Pendigh's Funeral will be live streamed from
St Matthew's Church to enable friends to follow the service as due to the current pandemic, numbers at the church are limited.
Follow the Service on our FACEBOOK page 'skegness group of churches'
Community Hall Booking
We have two community halls available to book for your community event or family party.
Skegness Community Hall
Skegness Church Rd N Skegness, Lincolnshire PE25 2QH
To book contact the Parish Office
01754 763 875
St. Peter's Community Hall
High Street Ingoldmells Skegness, Lincolnshire PE25 1NP
To book contact John
01754 873 896