Our Mission
Our mission is to be a people centred church pointing to the distinctive Christian hope and striving to offer opportunities for worship, facilitate community activity, and encourage spiritual development; being open in our approach to issues, welcoming of all sections of the community, and active in seeking solutions to need.

Our Vision
Communities supporting one another to grow and flourish in God's love
A prayer and a message from the Rector Sunday 14 February 2021
Lord your light shines in the darkness, your light guides our path, your light illumines my spirit, your Spirit lights my life.
Lord come and walk with me. Amen.
Many in our congregation have already had the vaccine and are just waiting for the 3 weeks for the vaccine to work. There is still the wait for the second jab in 3 months time but things are still looking up. The Prime Minister has said that it will be the turn of the people in their sixties next and so Carol and I are preparing for our turn. It feels as though at last we are soon going to be able to get back to a more normal way of living. There are questions as to what the new normal will be like after Brexit and with all the concerns over climate change.
I don't want to say too much as Malcolm is preaching this Sunday but the scripture will focus on the Transfiguration. Jesus and a few of the disciples go up a mountain where Jesus glows with light and meets with Moses and Elijah. It signifies the handing over from the Old Testament to the New. From the Law and Prophets to Jesus Christ himself. A paradigm change indeed. This moment feels something like that handing over as we move from the old normal to the new. The high street is certainly going to look very different and we are moving to electric vehicles and clean sustainable power. These are exciting times as well as times that are worrying.
As Christians we must always ask ourselves when decisions are made in our name or when we ourselves decide on a particular course of action, in this situation, at this time, what do we think that Jesus would do. We look to Jesus and the Holy Spirit to guide our thoughts and actions to do the right things at the right time.
Blessings Richard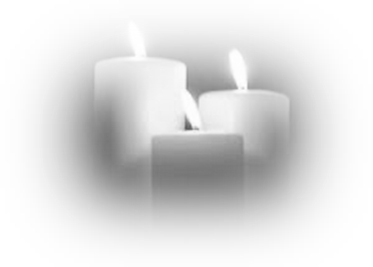 Please Note: Face coverings must be worn at all services

14 February 2021
The First Sunday before Lent Liturgical colour: Green
St Matthew is open for Sunday Services. Other churches will continue to remain closed at present.
Follow us on facebook, twitter and instagram-'skegness group of churches' web page: www.skegness-anglican.org email: info@skegness-anglican.org.uk
11am Sunday 14 February Holy Communion at St Matthew's Church
11 am Sunday 14 February the Rector will live stream a virtual service on our FACEBOOK page 'skegness group of churches'
Tuesday 10am-12 noon St Matthew's Church will be open for Private Prayer
Wednesday 17 February 10.30am
Ash Wednesday Holy Communion service at St Matthew, also live streamed
Community Hall Booking
We have two community halls available to book for your community event or family party.
Skegness Community Hall
Skegness Church Rd N Skegness, Lincolnshire PE25 2QH
To book contact the Parish Office
01754 763 875
St. Peter's Community Hall
High Street Ingoldmells Skegness, Lincolnshire PE25 1NP
To book contact John
01754 873 896