Our Mission
Our mission is to be a people centred church pointing to the distinctive Christian hope and striving to offer opportunities for worship, facilitate community activity, and encourage spiritual development; being open in our approach to issues, welcoming of all sections of the community, and active in seeking solutions to need.

Our Vision
Communities supporting one another to grow and flourish in God's love
A message from Richard
This is uncharted territory for all of us with all our services being cancelled and all our groups stopped and life effectively put on hold until some unspecified time in the future. We are however still the church wherever we are and although we may not be gathering together for worship it is very much a time to "be" the church.
We are called to be a people of love and a people of prayer and more than ever that is what is needed. Let's pray for each other and for our country, I have written a short prayer above which you may want to say on Sunday at 7pm.
The Archbishop of Canterbury has encouraged us to light a candle and to say a prayer this Sunday at 7pm.
Put the candle in your front window and let it be a symbol of the light of Christ shining in the darkness.
Love is a verb and it is something we have to do. We are called to love God and one another.
We can respond to God in prayer but we also need to show our love for each other and our friends and neighbours. How can we do this when we are told to separate ourselves and families to reduce the threat of infection?
Now is the time to use social media and skype/email/text/whatsapp/facebook etc. and if you haven't got any of that or if it is daunting to do that then phone one another. Let your friends in the church know you are thinking about them by calling them for a chat.
There is no need to be lonely. If you are having any problems call the church office which will be open between 9 and 12 weekdays as usual and we will do our best to help. We have a God who loves us so let's reflect His love by loving one another.
Blessings
Richard Holden
Rector of Skegnes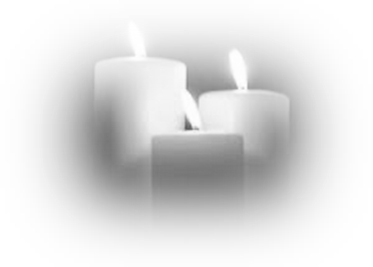 COVID-19 UPDATE: Due to the current Health risk there will be NO CHURCH SERVICES until further notice in ANY of our Churches. All Church Group meetings are also cancelled until further notice.
Follow us on facebook, twitter and instagram-'skegness group of churches'
web page: www.skegness-anglican.org email: info@skegness-anglican.org.uk
9.30am There will be a live stream on FACEBOOK
Community Hall Booking
We have two community halls available to book for your community event or family party.
Skegness Community Hall
Skegness Church Rd N Skegness, Lincolnshire PE25 2QH
To book contact the Parish Office
01754 763 875
St. Peter's Community Hall
High Street Ingoldmells Skegness, Lincolnshire PE25 1NP
To book contact John
01754 873 896