Our Mission
Our mission is to be a people centred church pointing to the distinctive Christian hope and striving to offer opportunities for worship, facilitate community activity, and encourage spiritual development; being open in our approach to issues, welcoming of all sections of the community, and active in seeking solutions to need.

Our Vision
Communities supporting one another to grow and flourish in God's love
A prayer and a message from the Rector Sunday 20 September 2020
Prayer:
Heavenly Father Bless us,
Christ the Good Shepherd care for us,
Holy Spirit enlighten us and guide us,
In the name of Jesus, Amen.
As time goes on we crave normality. The reports on the television and for those who are tech savvy, on multimedia, are worrying. The reports of the areas of increased lockdown and the imposition of the rule of 6 people being able to gather in one place add to the fears we already have. The "dissonance" between what we have now compared to last year makes us tired, fearful and wary.
Fear is part of our bodies' survival system and has served us well for millenia. When our ancient ancestors knew that there was a danger they learnt to deal with it. If there was a dangerous creature outside the cave they knew they couldn't hide forever in the cave, they had to come out to hunt.
Now we have to come out of our homes to go shopping. What is shopping if not hunting and gathering? It is a good thing that our natural responses bring us a sense of caution but there has to be a time when we overcome our fears and live our lives more fully.
We have the opportunity to use technology to contact friends and family and also we can still meet in groups of less than 6.
This time can be well used to consider how we love God and one another. I saw a sign the other day which read, "Life is not about avoiding the storm but learning to dance in the rain". Let's safely do a bit of dancing in the rain.
Blessings, Richard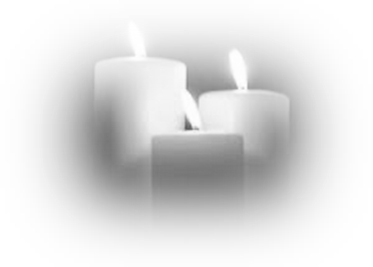 COVID-19 UPDATE: Due to the current Health risk there will be NO CHURCH SERVICES until further notice in ANY of our Churches. All Church Group meetings are also cancelled until further notice.
Follow us on facebook, twitter and instagram-'skegness group of churches'
web page: www.skegness-anglican.org email: info@skegness-anglican.org.uk
Sunday 9.30am There will be a live stream of Holy Communion with the Rector on FACEBOOK 'skegness group of churches'
Wednesday at 10.30am there will be a live stream prayer and chat also on FACEBOOK 'skegness group of churches'
Community Hall Booking
We have two community halls available to book for your community event or family party.
Skegness Community Hall
Skegness Church Rd N Skegness, Lincolnshire PE25 2QH
To book contact the Parish Office
01754 763 875
St. Peter's Community Hall
High Street Ingoldmells Skegness, Lincolnshire PE25 1NP
To book contact John
01754 873 896