Our Mission
Our mission is to be a people centred church pointing to the distinctive Christian hope and striving to offer opportunities for worship, facilitate community activity, and encourage spiritual development; being open in our approach to issues, welcoming of all sections of the community, and active in seeking solutions to need.

Our Vision
Communities supporting one another to grow and flourish in God's love
A prayer and a message from the Rector Sunday 9 August 2020
Prayer:
Lord of the stillness, lord of the storm, Lord of the shouting, lord of the calm,
Lord of the silence, lord of peace, Lord of my soul, rest in me. Amen
This week has been more normal for me in some ways. I have spoken with a daughter whose mother is dying, a wife whose husband has died, a new mother whose child is perfect, an older person coming out of lockdown and going out of the house for the first time in months. I have spoken to a man and woman who want to get married. A man who is afraid of going out and a young girl who is afraid of missing out on life by being inside with her parents. All of these people are looking at life and what is going on in our society now with different views and understandings of how life is at the moment. For each person their view of life is coloured by what is happening to them and their families and friends. For some this is a time when there is a storm and their life is lapped by troubled waters. For others there is a stillness and a feeling of waiting for life to start again. There is a yearning in all of us to get back to what was normal a few months ago. This week our reading is about Jesus walking on the water and approaching a boat. Peter is calling out to Jesus and stepping out of the boat, initially walking on the water and then slowly sinking and calling to Jesus to save him. Jesus lifts him back into the boat. Some of us are walking in the storm and others in the stillness but in all our different situations Christ comes to us and perhaps if we stop and listen we can here his call to us. Christ continually comes to us and walks alongside us.
Blessings Richard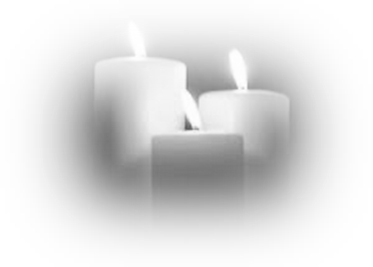 COVID-19 UPDATE: Due to the current Health risk there will be NO CHURCH SERVICES until further notice in ANY of our Churches. All Church Group meetings are also cancelled until further notice.
Follow us on facebook, twitter and instagram-'skegness group of churches'
web page: www.skegness-anglican.org email: info@skegness-anglican.org.uk
Sunday 9.30am There will be a live stream of Holy Communion with the Rector on FACEBOOK 'skegness group of churches'
Wednesday at 10.30am there will be a live stream prayer and chat also on FACEBOOK 'skegness group of churches'
Community Hall Booking
We have two community halls available to book for your community event or family party.
Skegness Community Hall
Skegness Church Rd N Skegness, Lincolnshire PE25 2QH
To book contact the Parish Office
01754 763 875
St. Peter's Community Hall
High Street Ingoldmells Skegness, Lincolnshire PE25 1NP
To book contact John
01754 873 896